Driveway Resurfacing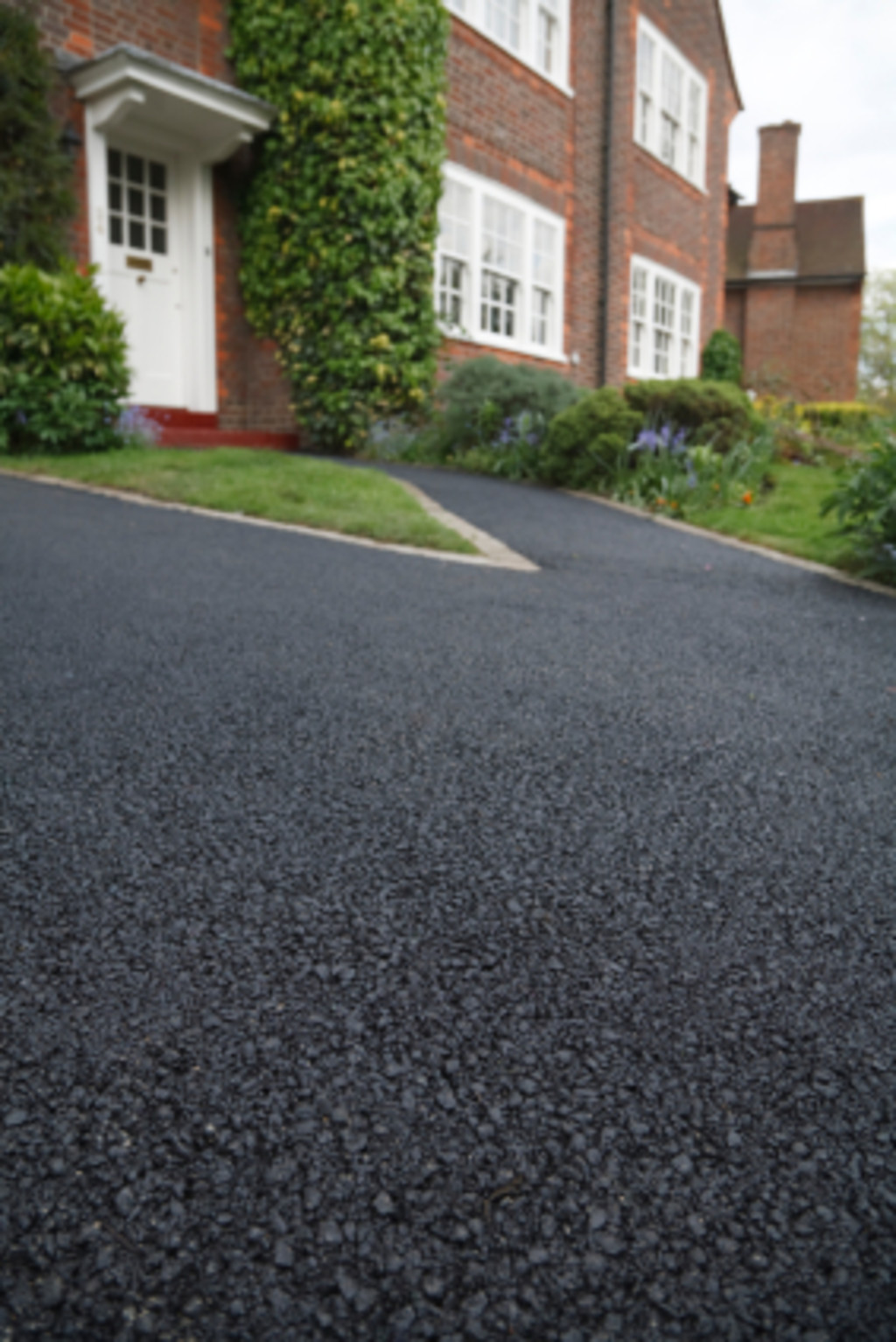 When sealcoating alone can't cure your ailing driveway, it might be time for asphalt resurfacing. Rather than starting over with total driveway replacement, driveway resurfacing lets you renew the appearance and condition of your asphalt with far less labor and expense involved. Whatever kind of shape your driveway is in, Pacific West Asphalt can help you assess the damage and get your driveway issues resolved. We're pleased to help property owners around Sacramento save money and time whenever possible with our driveway resurfacing options. If your asphalt problems are only surface deep, then we'll spare you the trouble of paving from scratch. Call us today to find out whether resurfacing driveway asphalt is the appropriate choice for you!
If it turns out you're a good candidate for asphalt driveway resurfacing, then you're in luck! Pacific West Asphalt can resurface driveway installations in a fraction of the time it takes to build new. By replacing only the top layer of your driveway and leaving the base of your pavement intact, we can help you avoid a major overhaul of your existing driveway. Depending on your particular needs, our driveway resurfacing services can include:
Clearing loose stones
Removing debris
Sealing cracks
Filling in holes
Replenishing asphalt
Installing speed bumps 
Applying sealcoat 
And more!
No length or width of driveway is ever too much or too little for the asphalt resurfacing team at Pacific West Asphalt. We're pleased to work with homeowners, business owners, and even general contractors on driveway resurfacing projects large or small, near or far. In fact, we're willing to travel up to 100 miles or more to handle big jobs in asphalt driveway resurfacing. We try to be flexible with the needs of our customers, including being available by appointment for evening or weekend hours.
Save Big By Resurfacing Driveway Asphalt
At Pacific West Asphalt, we would never want to compromise the safety or appearance of your residential or commercial driveway. But if the extent of damage to your pavement is mostly on the surface, then we see no need to rip it up and start again. As a family-owned company, we're committed to giving you honest appraisals and driveway resurfacing options that match the needs of your property. When we can preserve the lower level of your driveway and just resurface driveway blacktop, you can enjoy a smooth, good-as-new access road without the higher cost and hassle of wholesale replacement. It's a great way to maintain your budget and the pristine finish of your driveway at the same time.
To get your professional assessment and free price estimate, reach our asphalt resurfacing specialists now by phone or e-mail. We're licensed, bonded, and insured for your security, and our driveway resurfacing service may be the money-saving solution you're seeking for your residential or commercial asphalt. You'll never know until you call.
Contact us in the Sacramento area today!
asphalt driveway resurfacing
concrete driveway resurfacing