Patios and Walkways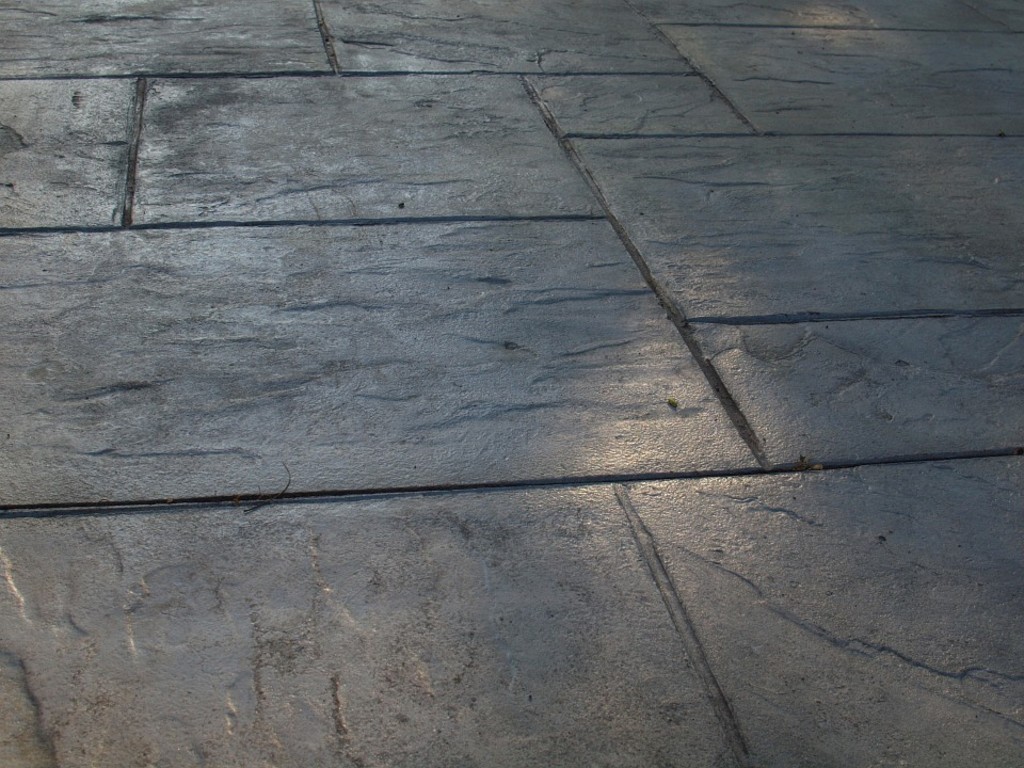 Are you considering a natural stone walkway or stamped concrete patio to liven up your outdoor environment? These are just two examples of what our concrete specialists can create for you at Pacific West Asphalt. Specializing in both residential and commercial designs from outdoor patios to brick walkways, we're here to bring your exterior masonry ideas from the drawing board to the finished product. When you're wondering how to separate one concrete patio contractor from the next, go with the team offering 26+ years of know-how and a firm commitment to doing grade-A work. Contact us today to put your project in motion!
It's amazing what happens when you add something interesting like a colored concrete patio or a brick walkway to your outdoor landscape. Suddenly, you have dimension, texture, and style where there was none before. Our patio builders and concrete craftsmen work with a number of fashionable and functional materials at Pacific West Asphalt, including brick, pavers, flagstones, natural stone, cultured stone, and decorative concrete. We can build you custom structures that coordinate beautifully with your exterior setting, including: 
Outdoor patios
Sidewalks
Walkways
Retaining walls
Fireplaces
Fire pits
Accent walls
And more!
If you already have one of these handsome structures affected by weathering or decay, then our concrete patio pros can help replace it or restore it to original condition. Along with services for new installations, Pacific West Asphalt is also at your disposal for masonry replacement, repointing, and restoration. As constructions such as brick patios and walls age, gaps can open up in masonry joints allowing water to seep in and stability to suffer. Thankfully, our masonry specialists can correct the damage to faulty mortar joints, returning your outdoor patios and other hardscapes back to their former glory.
Add Appeal With a New Brick Walkway
Tired of your boring yard space? Installing a brick walkway is a simple yet effective way to add color and character. Whether you want a network of brick walkways connecting your buildings or a single brick walkway leading to your front door, give the contractors at Pacific West Asphalt a call. We've been around since 1990, and during that time we've crafted countless brick walkways and brick patios for Sacramento-area property owners. We'd be delighted to do the same for your home, your business, or even as a subcontractor for your general contracting company. Discover what a difference a new brick walkway or patio installation could make for your lacking lawn areas. Contact us today to get your project off the ground.
Discover Options for Decorative Concrete Patios
Concrete patios come to life at Pacific West Asphalt. We pull from a plethora of nature-inspired materials to turn out stunning results in garden patios and stamped concrete patios. When you're looking to inject some serious style into your home or business surroundings, a poured concrete patio or patio built from brick or stone is sure to steal the show. We can even tackle your patio installation in combination with a matching fireplace or fire pit, so you and your guests can get plenty of enjoyment from your new gathering space. To explore our many options for decorative concrete patios, get in touch with our patio builders today.
Whether you're seeking features made from brick, pavers, stone, or decorative stamped concrete, Pacific West Asphalt is here to handle the whole job, from step one to done. Our licensed, bonded, and insured contractors can install your outdoor patio or other structure from the ground up, or we can replace an existing construction that no longer matches your design aesthetic. We look forward to winning your stamp of approval on our sturdy and striking outdoor patios, brick walkways, and more.
Give us a call today for masonry and concrete services you're sure to love!
Patio Pavers
Patio Install
Patio Designs
Brick Patio